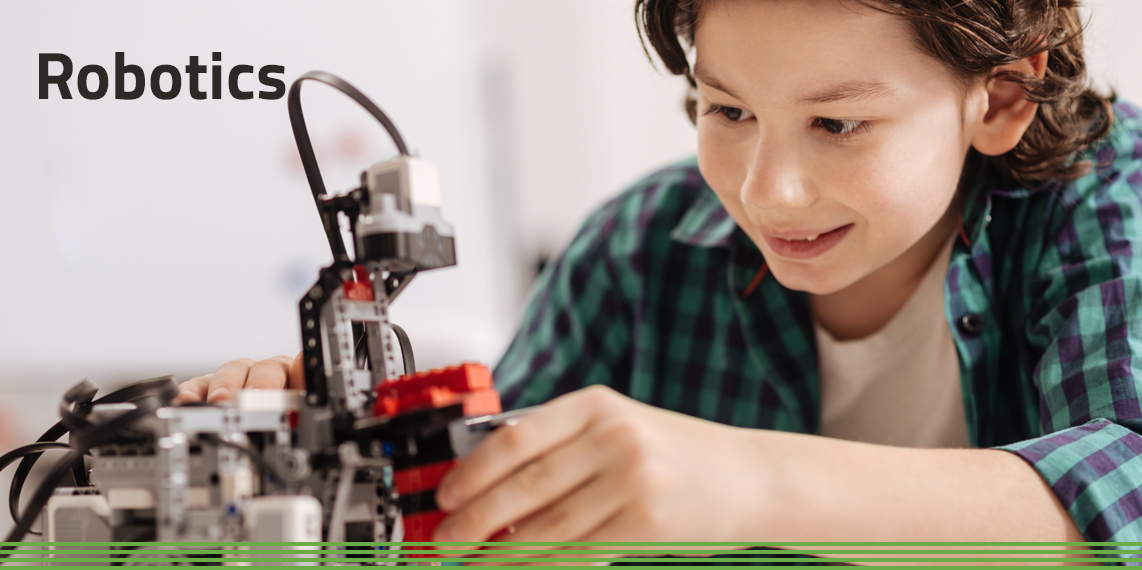 What Careers Use Robotics in Their Daily Work?
As technology advances, more and more jobs are using robotics in their daily work. Industries all over the globe are beginning to invest into robotics which in turn can open up new career opportunities.
With this increase in demand, comes the need for specialists who can build, maintain, and program robots and robotic functions.
For kids interested in robotics, this could offer them the opportunity to choose a career in the field, plus opportunities to earn a good wage.
What are some of the careers that use robotics
Below we have listed some of the careers that use robotics in their daily work.
Robotics Engineer
Robotics Engineering is a career that requires a lot of expertise and patience. Those employed in this line of work focus on building machines and software that can replace or replicate human actions.
Often, this is primarily focused on dangerous or time-consuming tasks involved in the mining, manufacturing, and automotive industries. With the help of Robotic Engineers, workers are more likely to avoid serious injury or in some cases, even death.
Machine Learning Specialist
Alongside data scientists, Machine Learning Specialists (also called machine learning engineers) develop new algorithms and AI-based solutions to help benefit the companies and organizations they are currently employed by.
These algorithms are specifically designed to learn and adapt by taking in any relevant data and making predictions about future events (such as profit margins, losses, etc).
This information can greatly help businesses to make the correct decision in moving forward.
Software Engineer
Software engineers focus on designing and developing software for computers. Additionally, they also make use of their expertise by maintaining and fixing issues with networks, databases, and operating systems.
However, it is not unusual for them to work closely with robotics, as well. When it comes to robotics, software engineers will use their hard-earned skills to improve the design of software within these robots, as well as performing maintenance, testing, and evaluation of the relevant software involved.
Electrical Maintenance Engineer
Another engineer-type role, Electrical Maintenance Engineers are often mistakenly confused with electricians and other similar workers. However, Electrical Maintenance Engineers tend to work more closely with already existing systems, rather than installing them as do electricians.
In the robotics field, they are expected to provide electrical repair and maintenance to important machinery, as well as to identify any potential faults or risks that electrical systems may have.
Robotics Machine Operator
Those employed as Robotics Machine Operators are expected to operate and oversee robotics on important projects, such as military drones, undersea equipment, and machines involved in science.
They have many responsibilities and are often in charge of setting up the machines in the first place, as well as conducting maintenance on them whenever it is required.
At times, this role can be extremely demanding, with operators being expected to work long shifts to ensure that nothing goes wrong.
Robot Programmer
Robot Programmers must have an eye for detail, as errors in this field can prove catastrophic for any projects and jobs they are currently working on. For this reason, the majority of Robot Programmers must have a degree in computer science or another related field before companies will hire them.
When it comes to their role, they are hired predominantly to write lines of code that enable robots and other machinery to move and perform important tasks.
However, it is not unusual for them to carry out other duties as well, such as customer support and training.
Account Manager
Accounting is not the first thing most people would think of when it comes to careers that utilise robotics. However, Robotics Account Managers are extremely important and are employed to make sales and connect with customers for companies that develop robotics for everyday users.
For this reason, those seeking to become Robotic Account Managers must have outgoing personalities and excellent social skills if they wish to go places, as well as prior experience working closely with robotics, tech, and other similar products.
Sales Engineer
Similar to the Robotics Account Manager above, Sales Engineers are specialised in selling their products to interested parties. However, within robotics, they tend to sell more advanced tech, such as expensive robots and complicated machinery.
Due to this, they must have a clear understanding of how their products work. In addition, they will listen to and, at times, implement improvements or changes to the product if the customer desires them.
Lastly, they will occasionally carry out other related tasks, such as searching for new clients, analysing costs and sales, and providing support to those in the sales team.
If you have a child interested in robotics, please see what FunTech has to offer this year with our robotics courses and summer camps.
---
Keep me informed
Be the first to know about Flash and Early Bird Sales as well as new courses, summer locations and more.
KEEP ME INFORMED