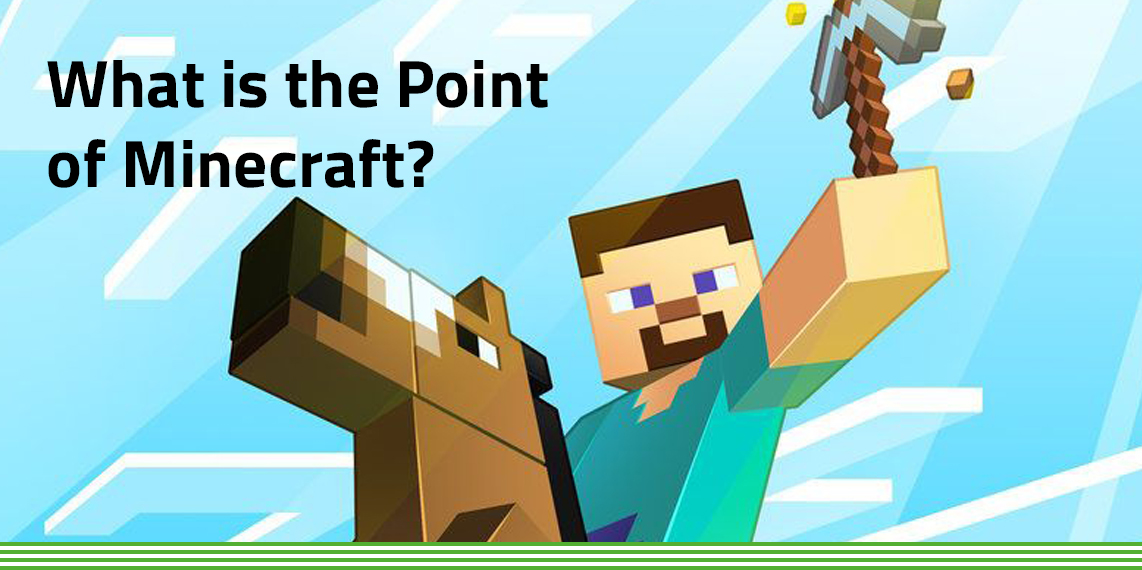 What is the Point of Minecraft?
If you've ever watched your child playing Minecraft or spoken to them about their progress in the game, you might question what the point of it is. It's fair to say that it's certainly a compelling game, that draws players in, so what is the secret to this?
In simple terms the point of Minecraft is that it gives players unlimited opportunities to be creative, with no limits. The point is to build, explore, or even survive if the game is played in survival mode.
To truly understand what the point of Minecraft is, you need to know a little more about the game itself.
The game was released in 2011 by Mojang Studios, as a sandbox game developed by Markus Persson. By Sandbox we mean:
"A video game in which the player is not constrained to achieving specific goals and has a large degree of freedom to explore, interact with, or modify the game environment."
This lets players of Minecraft build their own worlds, and then explore those, with everything being made from blocks. There are no set objectives to the game of the Minecraft, other than surviving in Survival mode.
This leads people to ask what the point of Minecraft is, but due to the sandbox nature, the players themselves can set goals, so ultimately are in control of what the point of the game is.
It's this open-ended gameplay of Minecraft that has made is so popular. With no set children can engage with concepts and ideas in a far more creative and interactive way than other video games.
Because of this, the game is used in many educational settings – including the Minecraft courses children can take at FunTech.
Elements in the game include mods, texture packs, and custom modes all of which are created and shared by the large Minecraft community. Due to this ever-growing and evolving library of content, there is something new for Minecraft players to enjoy.
This means that the game is kept interesting and fresh, so there's always a point to logging back in and playing again.
As a parent, we also encourage you to read this article we wrote that explains how Minecraft could be good for your child's brain. We've also published 11 reasons why it offers a range of educational benefits.
There's also the survival mode we mentioned a moment ago. Players must navigate a variety of dangers, including hostile creatures and hazardous environments, to survive in the game world.
This helps keep players interested and engaged by adding a challenge and excitement to the game – or means there is a more of a traditional point to Minecraft when played this way!
Overall, the goal of Minecraft is to give players access to a virtual sandbox where they can explore, create, and survive. The game's strong community and open-ended gameplay have made it popular with people of all ages and helped it become one of the most successful video games ever.
If you would like to know more about the FunTech Minecraft classes, both virtual and summer camp lessons, please click here.
---
Keep me informed
Be the first to know about Flash and Early Bird Sales as well as new courses, summer locations and more.
KEEP ME INFORMED