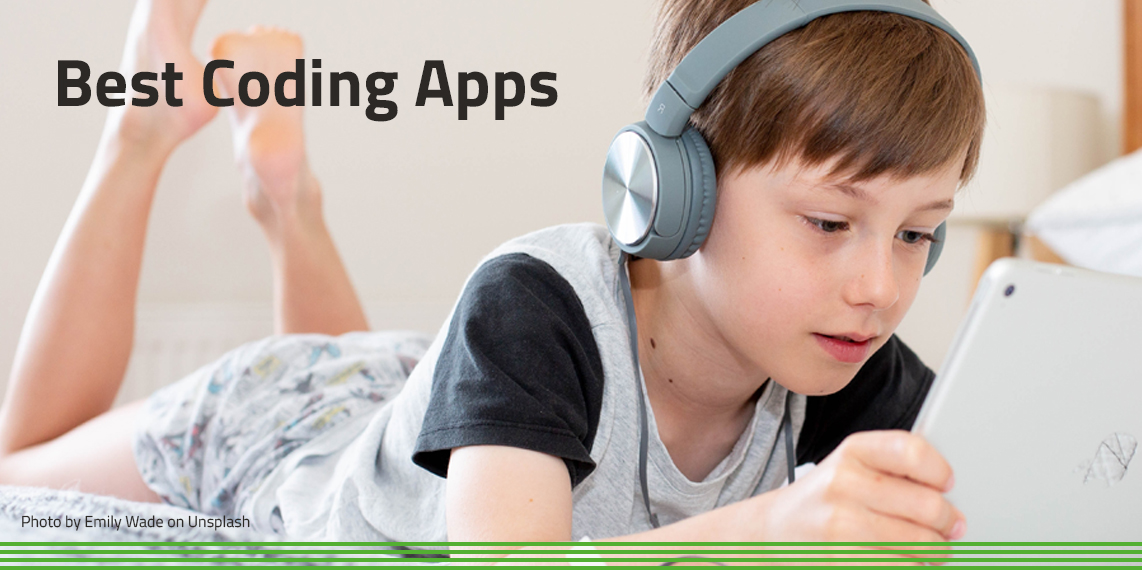 6 of the Best Coding Apps for iPad to Suit Younger Kids
Coding is essential knowledge in the digital age. We believe it not only helps children to improve their communication but also builds logic, creative thinking and can improve maths and writing skills.
If your young child is curious about tech, shows an interesting in coding, or you simply want an alternative to video games, a coding app on the iPad could be just the thing to get them started.
Coding apps can offer a great introduction to programming. We've put a list together below of the best coding apps for iPads. They are ideal to get younger kids started off before introducing them to something more advanced.
After an introduction to coding using an iPad app, you might want to consider one of the FunTech courses. We offer after school coding clubs in an online environment, plus virtual holiday coding camps. You can read more about those here.
But, if it's a quick introduction to coding you want for your child, here are some recommended iPad coding apps.
The best iPad coding apps for kids
Downloading an app seems to be the easiest way to do just about anything these days. And improving your children's educational skills is no different. Here are some iPad coding apps which will get your child on the path before something more advanced.
AlgoRun is ideally intended as a way of introducing your toddler to the world of coding. This app features 30 levels that'll teach your children basics of coding.
Learning happens in a fun and interactive way by making use of game mechanics obtained from programming concepts used in Recursive Loops, Step-by-step Debugging and Conditionals.
This popular app can help your child improve skills such as problem-solving, visual learning as well as visual coding skills. You'll also see a significant improvement in their mathematical skills and algorithmic thinking.
Lightbot might come across as an easy coding app because of the many cute robots scampering around on your screen, but it can be quite challenging.
This app is ideally suited for children who are looking for an iPad coding app that provides them with some challenges as they advance through the different coding stages.
Designed as a programming puzzle game, it's perfect for children who are flying through other coding apps without finding any challenge.
The free version offers you 20 free levels after which another 50 levels become available in the paid version.
It's a fantastic introduction to coding before your child embarks on something more challenging with the FunTech courses.
Daisy the Dinosaur was created specifically for iPad users and is a free and exciting way to teach your four-year-old about basic computer coding concepts. A simple layout makes it easy for small children to understand and engage with.
By following a few short steps, your toddler can easily animate Daisy the Dinosaur, making her dance across the screen. This fun game is one of the easiest ways to get your little one interested in the world of coding before something more advanced.
With ScratchJr, younger kids can learn important new skills as they program their own interactive stories and games.
By snapping together graphical programming blocks, children can make characters move, jump, dance, and sing. In the process, children learn to solve problems, design projects, and express themselves creatively on the computer.
They are also able to use maths and language in a meaningful and motivating context, supporting the development of early-childhood numeracy and literacy.
We also offer our own Scratch coding course.
Once your younger child has enjoyed this introduction to coding, you could consider our Scratch course once they get to 7 years old.
This free download on the iPhone and iPad helps teach kids the basics of coding procedures with simple to understand lessons. Your child can design games, build characters, learn about object-oriented programming, and start using Javascript.
Interactive gameplay allows them to focus on core programming functions. Additionally, Kodable allows basic building blocks to be dragged and dropped to create and build basic coding commands.
After using this iPad coding app, your child could then advance onto a more advanced FunTech programming course.
Mimo covers a whole host of coding topics from simple and easy basics to more advanced topics. Interactive and user-friendly quizzes and tutorials teach programming by dividing the lessons into smaller two-minute-segments.
This gamified approach is a fun and interactive way to get older children interested in coding apps.
Once you child has mastered elements of Mimo, we would recommend you consider a more advanced coding course with FunTech such Java Coder.
Conclusion
Coding powers the digital world we live in. Every smartphone app, website and computer program relies on some form of coding to function. Recent times have seen an increase in coding apps available for children of all ages to download on their iPads.
Downloading some of the free or paid coding apps for iPad will give a young child the opportunity to solve problems, learn while playing games and improve their logical skills.
Coding apps are a great way to introduce and develop the crucial skills needed to thrive in tomorrow's world… and can be a great introduction and primer for the coding courses at FunTech.
---
Keep me informed
Be the first to know about Flash and Early Bird Sales as well as new courses, summer locations and more.
KEEP ME INFORMED